As wonderful as the weather is in Boca Raton, FL, it can have its way with household finishes and components. The proximity to the sea means salty air can easily corrode metal finishes such as steel and aluminum. Another problem that can present itself is the high humidity levels experienced in Florida. Humidity can be a real threat to items made from porous substances such as wood. Rot and swelling can cause significant damage to the doors and frames of homes over time. A replacement is the inevitable conclusion for these items. This scenario is where a manufacturer like Therma-Tru has come to the rescue. Thanks to their innovative use of fiberglass, they have been able to mitigate these issues and provide products that not only last but look good doing it!
Therma-Tru Credentials
Therma-Tru Impact Doors has been in the industry for over 55 years. They pride themselves on their track record for reliability and integrity. They have proven themselves in the industry with quality fiberglass doors and door-glass that are impact-rated for hurricane-force weather conditions. As manufacturers of the complete door system, Therm-Tru ensures that all components they supply work seamlessly together. The Brand Use Study conducted by Builder's Magazine in 2021 has noted that Therma-Tru was the Brand Used Most by more builders than any other for over 20 years.
Therma-Tru's Complete Door System
Therma-Tru impact doors are one of the industry leaders because of their complete door system. All components associated with the entrance work together as designed by the engineers. The result is a well-designed system of hinges, frames, seals, and doors that fit and seal your home from the elements.
Tru-Defense Door System
As a Therma-Tru Certified Door System Installer, STS Impact Doors has the requisite skills and experience installing these quality systems. For over 25 years, STS has installed impact doors and windows for residential and commercial buildings. As an experienced business in the impact door space, Therma-Tru has shown their products are an excellent choice for form and function.
Therma-Tru Components
All components are manufactured by Therma-Tru or specified in the installation of their door systems. The following list of sundries is what is available:
Door panels
Glass and Lite Frames
Multi-point locking mechanisms
Sills & Hinges
Corner seal pads
Bottom sweeps and weatherstrips
Therma-Tru Product Range
Therma-Tru has a wide range of doors that will satisfy the desire of any homeowner. Whether you're looking for a more traditional wood finish or a sleek, minimalist design, there is something for everyone.
Fiber-Classic® Collections
If you're looking for a wood-finished door, then the Fiber-Classic Collection is for you. Still using a solid fiberglass construction, the finishes are available in the Fiber-Classic® Mahogany Collection™ or Fiber-Classic® Oak Collection™. Some of the options include:
Windowless
Full-length window
Patterned glass
Smooth-Star® Collection
Some home and business owners may want a specific color to spice up their entrance or internal doors. Smooth-Star® is the collection for them. The collection offers a smooth, paintable surface where the only limitation is your imagination. There's a good variety for your choice of glass options. This line also caters to those buyers who are watching their budget. The surfaces are ready to paint and don't require a primer before the color coat.
Pulse® Collections
For those who consider art to be everything and design is the most important consideration, something from the Pulse® Collections is for you. As the Therma-Tru website states, "Clean lines. Crisp angles. Sleek designs. Vintage style." this collection is for the discerning aestheticist. With all the different kinds of home styles in Boca Raton, the Pulse® Collections will have the right design choice for you. There are three distinct design approaches within this range, namely: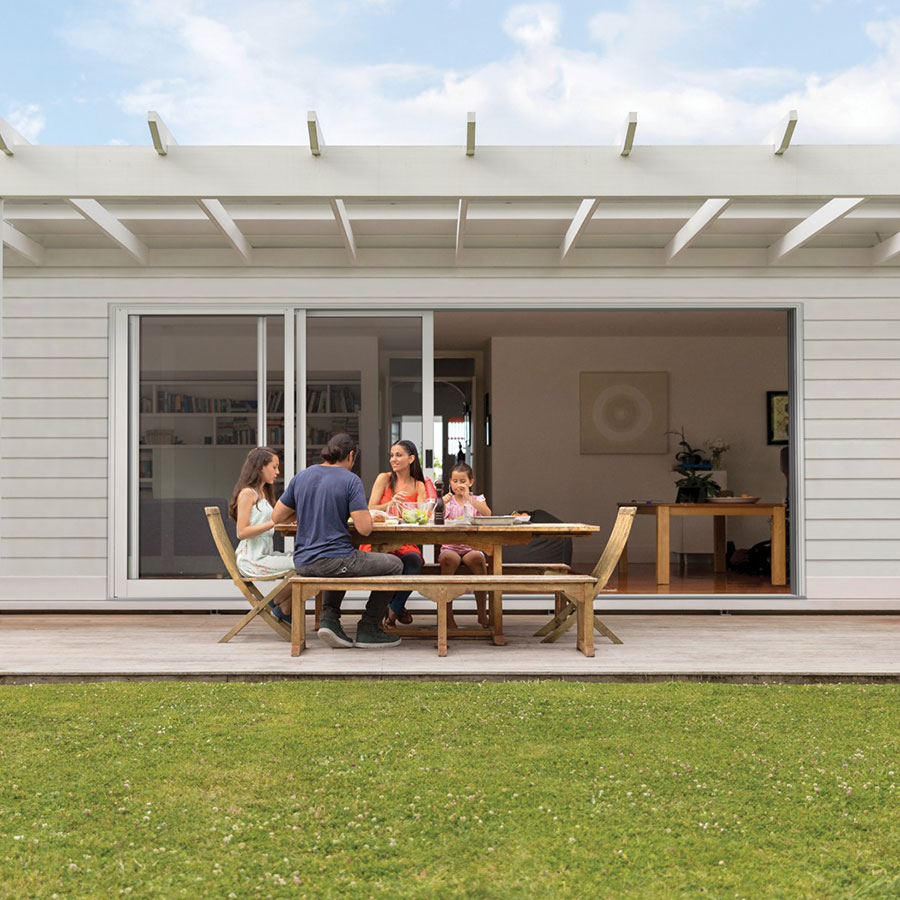 Profiles™ Steel Doors
Sometimes a steel door is the option for a garage-to-kitchen solution. Some homeowners may prefer a patio door or even a front door to be steel too. In this instance, something from the Profiles™ collection is what you'll need. They're also ready to paint with your choice of color and come in fire-rated options. 24-gauge steel panels provide the security you're looking for when considering door options.
Sidelites & Transoms
Looking to enhance your home's curb appeal? A Sidelite or transom can be very effective. For those not aware, a transom is the portion above the door that adds to the aesthetic appeal of the frontage. This may be a decorative arch or a patterned window. You may want to improve the amount of light that comes into your home specifically in the entrance area. You can do this with patterned glass, privacy glass, or clear glass options. All of this can be achieved without compromising the High Velocity Hurricane Zone (HVHZ) impact door requirements of Boca Raton.
Therma-Tru Warranty: An Industry Leader
One of the greatest advantages of using Therma-Tru impact doors in your next building project is their best-in-class Limited Lifetime Warranty. The confidence that the company has to stand behind its products stems from manufacturing or specifying every single component that is used in its door system.
You're entitled to a 1 time transferable Limited Lifetime warranty on all Classic Craft ® lines. For all Fiber-Classic®, Smooth-Star®, and Pulse® ranges you can enjoy a Lifetime warranty. You're also eligible for a 10-year transferable rider on composite door frames from these ranges.
Warranty Redemption Process
The warranty will apply to any manufacturing defects on the products as long as the original owner makes the application. There is a warranty request web form available to fill out. You as the owner would need to provide the following:
Proof of purchase
Pictures clearly showing the defect
Pictures of watermarks on glass or stamps on hinges
Any size information that may be relevant to your claim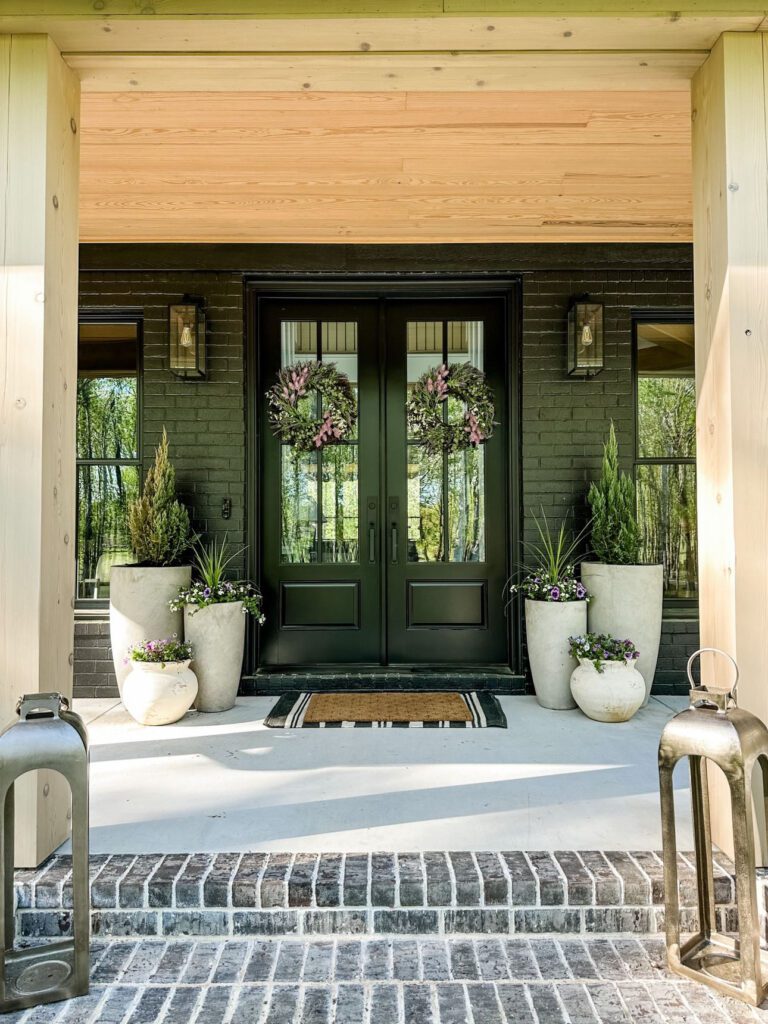 STS Impact Doors: Proud Suppliers of Therma-Tru Impact Doors
As a proud ambassador for Boca Raton, we are happy to supply our customers with Therma-Tru impact doors and components. With such a quality range of products, we can assure our clients that they will be satisfied with their installations. Call us at 561-600-1018 to find out more about getting your home secured and cooled with Therma-Tru products.
Let's get you started on securing your home from the coming storms.