Glass is an integral part of our daily lives. We interact with glass windows and doors as a part of our day-to-day lives. From our homes and businesses to the local shopping mall, we can't exist without glass all around us.
When it comes to glass manufacturing, Tecnoglass glass manufacturer is an industry leader. At STS Impact Windows & Doors, we are a proud Tecnoglass seller and installer. Our storm and hurricane-proof windows are a testament to their quality and strength. Here's a look at why Tecnoglass is an industry-leading glass manufacturer.
A Company Built On Quality
With Tecnoglass, it's all about quality. Since 1984 they've instilled a vision of quality throughout the company. With over 8,000 employees, this leading glass manufacturer has catapulted to the New York Stock Exchange (NYSE) as an industry leader. With a vision to be a worldwide leader in glass innovation and manufacturing, Tecnoglass is constantly looking at redefining glass boundaries.
Three Types Of Quality Glass
Tecnoglass glass manufacturer specializes in three key innovative and unique glass products.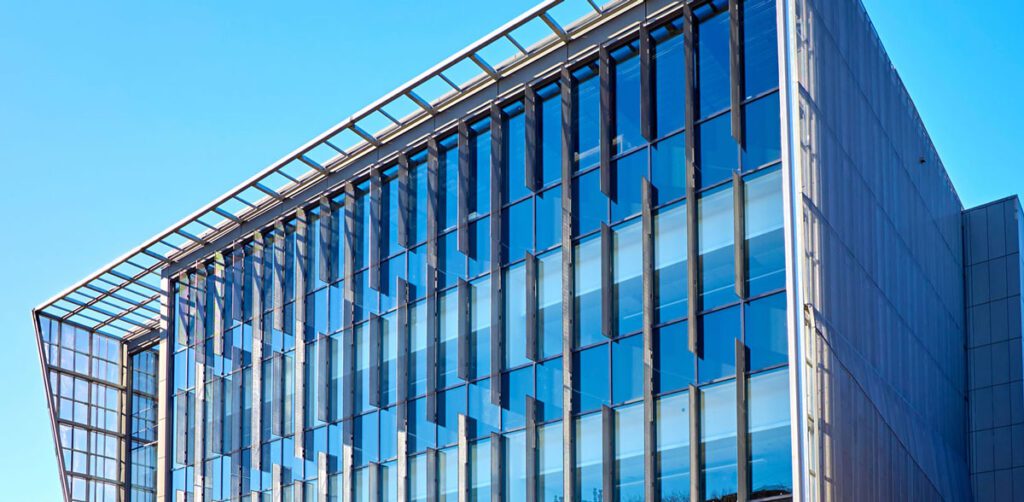 1. Insulating Glass
Tecnoglass-insulating glass is an energy-saving, innovative product. . Insulation improves the thermal performance of the windows. It does this by using an air spacer between panes of glass to reduce heat gain or loss. The result is a more comfortable indoor environment without extreme temperatures. Insulating glass is a great solution for clients that need climate control without high cooling costs.
2. Laminated Glass
The strength of laminated glass lies in its durability and multi-functionality. Laminated glass can be used in applications such as safety, security, sound control, solar performance, and hurricane resistance.
3. Monolithic Glass
Monolithic glass is a single lite of glass that's manufactured using the float glass manufacturing process. It can be enhanced through a fabrication process for insulation and added strength.
ES Windows: The Power Of Strength And Efficiency
One of Tecnoglass's companies is ES Windows. Falling under laminated glass, ES Windows manufactures top-of-the-line impact windows and doors. They're designed to withstand high winds and hurricanes. Specializing in commercial and residential impact windows and doors, ES Windows is innovative and dependable. Boca Raton, Florida is no stranger to hurricanes. At STS Impact Windows & Doors, we sell and install the ES Windows range according to our client's needs.
The Benefits Of ES Windows
ES Windows & Doors come with some considerable advantages:
The Low-E Series
Tecnoglass is a sustainable glass option that helps you lower your energy bills. Their Low-E coating minimizes the amount of ultraviolet and infrared light that passes through the glass. It does this without minimizing the amount of visible light that passes through.
The Low-E series enjoys a low level of solar heat gain coefficient and UV transmittance without affecting aesthetics. Low-E coatings worldwide help save on energy costs while reducing carbon emissions. The series also comes in a wide range of sizes, colors, and patterns. Let's take a closer look at the Low-E Series.
The R-Series is a high-performance, insulating Low-E glass that offers low to high reflectivity and visibility, They offer a cool crisp aesthetic. With a neutral brightness, the R-Series enhances the appearance of various tinted glass.
This high-performance series offers a neutral to silver blue aesthetic with insulation properties. These coatings offer high levels of transparency, with plenty of natural daylight being allowed to pass through.
The N70/38 is the perfect solar control Low-E glass for summer and winter. It offers complete high levels of clarity and transparency with the energy-saving benefits of Low-E. Energy costs are reduced by controlling long-wave heat loss in winter and long-wave heat transfer in summer.
Other Innovative Products From Tecnoglass
Tecnoglass offers two additional technologies:
1. Technobend
Technobend is a curved glass offering that adds a feeling of flow and movement to a building's aesthetic. It's one of the fastest-growing architectural trends, being used to add dimension and movement to structures. This style includes skylights, spiral staircases, elevators, stadiums, and many other applications.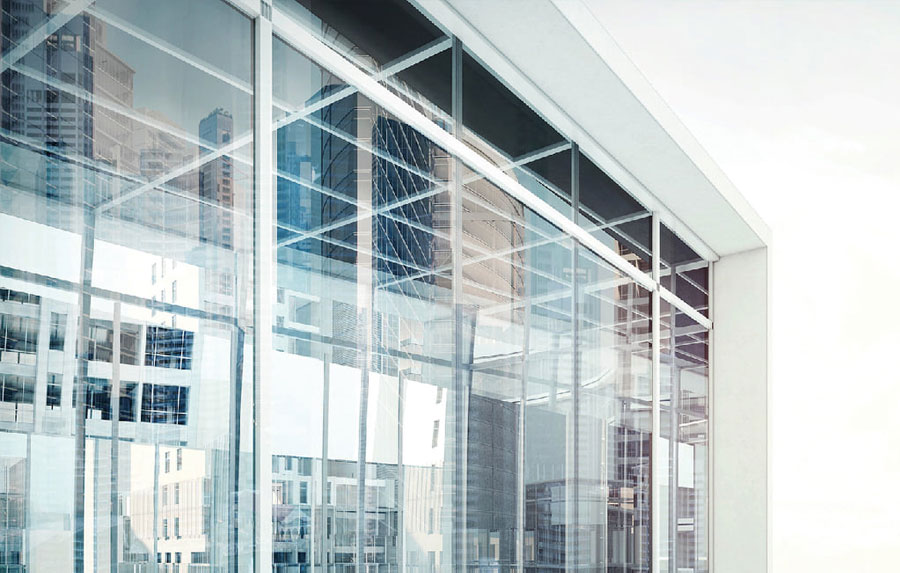 2. UltraVIEW
Ultraview is a fully tempered glass, and Technoglass has been the first company to do this in the US. Tempered glass is manufactured through a controlled thermal process to increase strength and uniformity. It's practically free of anisotropy and flatness.
Tecnoglass Installers In Boca Raton
Tecnoglass has proven itself as a global leader in the glass manufacturing industry. With a commitment to quality, innovation, and environmental responsibility, Tecnoglass offers a diverse range of high-quality glass products.
At STS Impact Windows & Doors, we are South Florida's leading provider of impact-resistant windows and doors. We sell and install Tecnoglass's ES Windows range. Choosing STS Impact Windows & Doors comes with some advantages
100% satisfaction guarantee
5-year installation warranty
25+ years of experience
Licensed and insured
Veteran-owned and operated
Fast quotes
At STS Impact Windows & Doors, you can choose from our range of impact windows and doors.
Impact Windows
At STS, we provide the finest quality windows for your home or business. Take advantage of our ES Windows range, which offers a high security and safety component. Choose from stormproof windows, hurricane impact windows, or whatever application you require. We offer custom single-hung, double-hung, horizontal roller, awning, and casement windows.
Impact Doors
We also offer a full range of impact-resistant doors, including French doors, sliding glass doors, and entry doors, all with Technoglass. When it comes to an entry door, don't underestimate the appeal that it adds to your home. With STS Impact Windows & Doors, it's possible to enjoy a design aesthetic without compromising on strength.
Call STS Impact Windows & Doors at 561-600-1018 to get your home or business protected.
Let's get you started on securing your home from the coming storms.