If you are in the market for high-impact windows and doors, then you'll want more information on this highly-rated product. STS Impact Windows & Doors in Boca Raton are proud local distributors of Eco Window Systems.
A Miami-based company with a local focus, Eco Window Systems offers an advanced impact solution to meet the needs of South Florida home and business owners. A trusted source for impact solutions, they understand the weather challenges that the residents of South Florida face and have designed and supplied the ideal impact-resistant:
Residential windows
Residential doors
Commercial windows
Commercial doors/railings
Benefits of Eco Window Systems Impact-Resistant Doors And Windows
Engineered using the toughest standards in the industry, their focus is on supplying a wide selection of affordable, reliable, and durable impact window and door products. Designed to improve home, business, and lifestyle, Eco Window Systems have the added benefits of:
Hurricane Protection
Insurance Savings
Security
Energy Efficiency
Noise Reduction
UV Protection
Curb Appeal
Hurricane Protection
During a South Florida hurricane, the forceful gusts of wind generate immense pressure on business premises' windows and doors. Coupled with flying debris, vulnerable glass panes often crack or implode under stress. This exposes the interior to the destructive forces of wind and rain and compromises the structural integrity of the building.
To safeguard your business against nature's fury, you need to invest in commercial impact windows and doors. Extra strong and durable laminated or laminated insulating windows from Eco Window Systems, are less likely to break during even the fiercest storm. Although not 100% shatterproof, they are designed to splinter into small, less dangerous, pebble-size pieces.
Insurance Savings
South Florida businesses that fortify their doors and windows with Eco Windows, are less prone to structural harm and water damage during a storm. Designed to withstand South Florida's powerful winds, driving rain, and flying debris, Eco Windows significantly lower the likelihood of damage and subsequent insurance claims.
When insurance providers see business owners taking proactive steps toward risk reduction and minimizing repair and replacement expenses, they often offer lower premiums and deductibles. It's safe to say that high-impact windows and doors by Eco Windows, foster a mutually beneficial relationship between business owners and insurers.
Security
Statistics show that with inflation rising at a rapid rate, the United States economy is suffering and retail theft is on the increase. With most break-ins being reported as crimes of opportunity, installing high-impact resistant doors and windows is an excellent deterrent.
Built to resist break-ins and intrusions, Eco Windows play an important role when it comes to the safety and security of your business. Knowing that intruders will be unlikely to smash the glass, business owners can have peace of mind that they are safeguarding, to the best of their ability, their employees, customers, and valuable assets.
Energy Efficiency
Impact windows and doors have energy-saving benefits, and play a significant role in reducing your carbon footprint and utility bills. Their advanced construction creates a thermal barrier, minimizing heat transfer (heat gain and loss), and keeping the room temperature constant.
In South Florida's hot and humid climate, residents and business owners rely on the HVAC to keep the room at a comfortable temperature. Business owners all agree that to keep employees productive, and customers in the store, the room temperature must be 71F.
Eco Windows' improved insulation ensures stable indoor temperatures, thereby minimizing reliance on the HVAC systems. This not only reduces your carbon footprint but saves costs on utility bills. Enhance your business reputation and appeal to environmentally-conscious consumers by aligning your business with sustainable eco-friendly solutions, it's a win-win for all.
Noise Reduction
Beyond the vital role of storm protection, Eco Windows provides the extra benefit of noise reduction. Their specialized glass layers and insulated frames effectively block out external noise sources like traffic, construction, and general urban noise.
If your business is near a high-traffic zone or bustling urban area, then Eco Windows is a necessity. Studies conclude that by minimizing disruptive sounds, you effectively:
Create an atmosphere conducive to focused work
Improve client interactions
Improve employer well being
Increase customer satisfaction, thereby encouraging them to linger longer
If you want to elevate the overall ambiance of the working space, foster higher concentration and productivity levels, and create a comfortable and inviting setting for both staff and patrons, then Eco Windows is a must.
Ultraviolet (UV) Ray Protection
South Florida is known for its hot sunny days. Unfortunately, without adequate protection, the sun's harmful UV rays are not only dangerous outdoors but play havoc on interiors too.
Engineered with a special coating that effectively blocks UV rays from entering the premises, Eco Windows safeguard patrons and furnishings, and other assets from detrimental sun damage.
Are your furniture and other assets fading, discoloring, and deteriorating before their time? By preventing UV infiltration, you extend the lifespan of these materials, reduce the need to replace them, and ultimately save costs.
The UV protection feature also contributes to a healthier indoor environment for patrons. The UV protection feature of Eco Windows is particularly important for the prevention of UV-related health risks like skin damage and eye strain.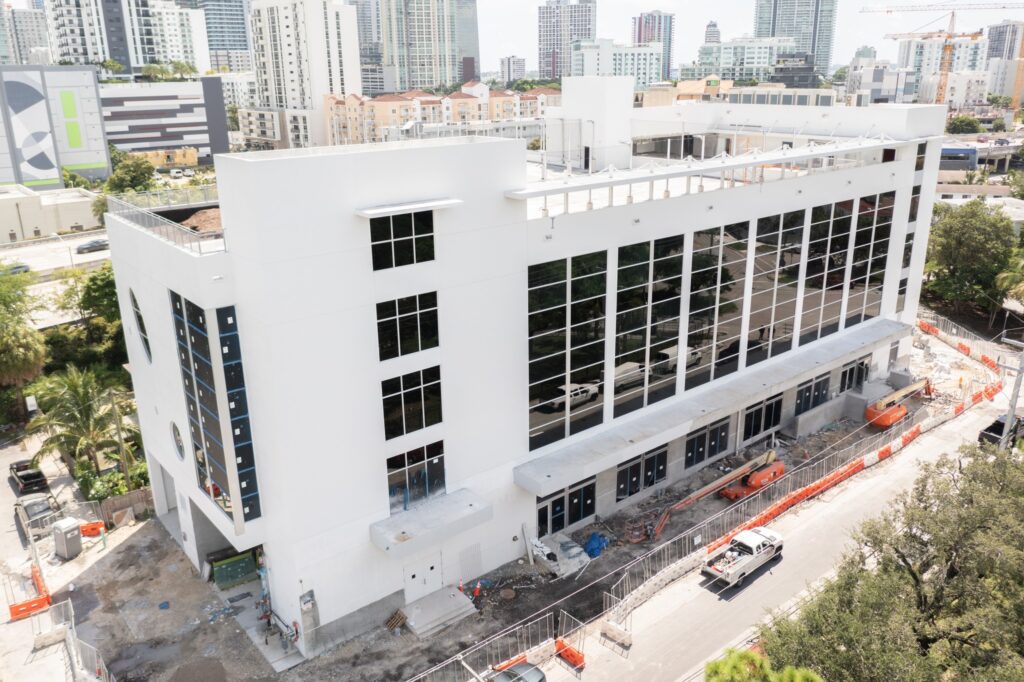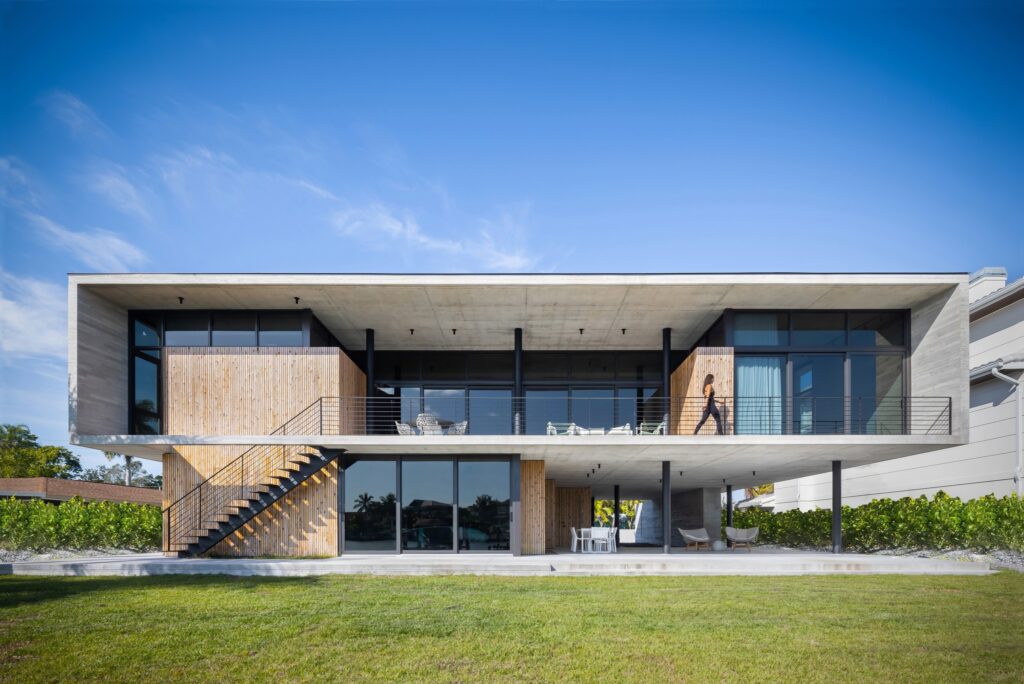 Curb Appeal
Eco Window Systems come in numerous styles, designs, and finishes, allowing you to effortlessly personalize your home or business premises to your style and unique personality. Blending durability and aesthetics is something Eco Widows achieves effortlessly. Potential buyers or tenants also perceive these features as valuable assets, which has the added benefit of immediately increasing your property value.
Whether you are a business or homeowner, you will want your building to have curb appeal and a good resale value. Installing Eco Window Systems windows and doors not only provides superior protection against South Florida's harsh elements but can also serve as an architectural focal point and add character to the building facade, automatically elevating the building's visual appeal.
Make a good investment. Combining Eco Window Systems robust functionality with your unique aesthetic charm, will instantly elevate curb appeal and leave a positive impression on customers and passers-by alike.
Impact Windows And Doors In Boca Raton, Florida
STS Impact Windows & Doors, Boca Raton's leading provider of impact-resistant windows and doors, are proud distributors of Eco Window Systems.
Veteran-owned and operated, with over 25 years of experience in the industry, STS Impact Windows & Doors offer a 5-year installation warranty and a 100% satisfaction guarantee.
For a free quote, or to make an appointment to visit our showroom, call us at 561-600-1018 or complete our free consultation and quote request form.
Let's get you started on securing your home from the coming storms.