Fixed or Picture Window (Store Front)
Fixed glass has many variations and styles. Circle or half circle glass called architectural, or sidelites next to a door. When you have an area to fill, and standard types of windows just aren't meeting your needs, you can choose to install custom-designed windows.
Fixed window variations include:
Architectural Windows
Picture Windows
Custom Windows
Storefront
Commercial Glass
Sidelites
Transom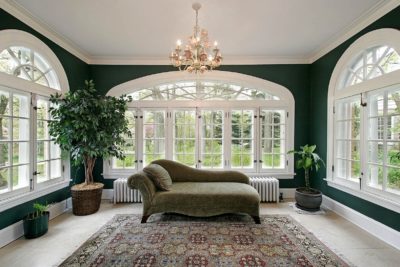 Picture/Architectural windows are fixed windows that can not open. Picture windows are large-sized window types that do not have any breaks or visible frames, resulting in a beautiful unobstructed view from inside your home or business.
Impact Picture windows work best where airflow is not needed because they do not open; therefore picture windows are less prone to air leakage than operable windows. Impact fixed glass windows work perfectly for high window areas, lofts, and two-story atriums.
Benefits of Fixed or Picture Windows
Fixed glass, no opening for egress
Multiple sizes and shapes available allows for easy customization
One solid glass opening allows unobstructed for amazing views and vistas
Impact windows and doors are effective windstorm protective systems recognized by insurance companies. Impact windows have several benefits and protect your home from storms, provide an additional layer of security, and they are energy efficient. Insurance companies recognize the many benefits of impact windows and can offer reductions to your insurance premiums.